MOROCCO - Morocco Has Strong Inflation Fundamentals, Says Economy Minister
27 December 2022 / News / 321 / R.HAMZA
---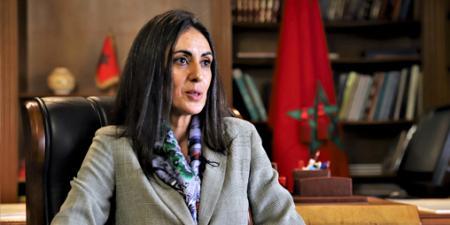 "Morocco has long had the lowest inflation in the region, and has been able to minimize the impact of the crisis on the purchasing power of citizens despite a difficult economic situation in 2022," said Fettah in an interview with MAP.
The Minister has, in this sense, highlighted the resilience of the agricultural sector despite the exceptional drought that has crossed the year 2022, thanks to the High Instructions of HM King Mohammed VI.
She also emphasized Morocco's resistance to the evolution of international prices of several commodities and freight, thanks to the policy of price support for several basic products, namely butane, sugar and flour.
A set of measures have been deployed to maintain the prices of public transport and goods, she noted in her interview following her meetings with the President of the World Bank Group, David Malpass, and several directors of this institution.
Morocco has shown agility and responsiveness in the deployment of these measures "which should help our resilience for the end of the year and for the year 2023," she said.
In addition, the Minister stressed that the year 2023 should also be marked by a new course and proactive strategies and breakthrough in several key sectors such as industry, green energy, agriculture, tourism and water, highlighting the willingness of the Ministry to lay the foundations for a positive break in the development paradigm.
She also said that no one can claim a fixed scenario in light of the uncertainties that characterize the current context marked by the return of the pandemic in some regions, and by the conflict in Ukraine.
"Nevertheless, we have the will to release all energies to overcome this difficult course," she said, highlighting in this wake, "the substantial savings" that households have, able to boost domestic consumption of the country.
In this context, the Ministry expects for the year 2023 on the return to a growth rate around 4% and inflation around 2%, she noted, noting that these assumptions marked by caution demonstrate confidence in the future, a key element for the revival of investment and economic activity.
Fettah held Tuesday in Washington a series of meetings with the President of the World Bank Group, David Malpass, and several directors of this institution, to review the "exceptional partnership" between the World Bank and Morocco.
These talks were also an opportunity to review the preparations for the Annual Meetings of the World Bank Group and the International Monetary Fund (IMF) scheduled for Marrakech in October 2023.
---
---