MOROCCO-Lower House Speaker Visits Austria to Strengthen Parliamentary Cooperation
16 December 2022 / News / 158 / R.HAMZA
---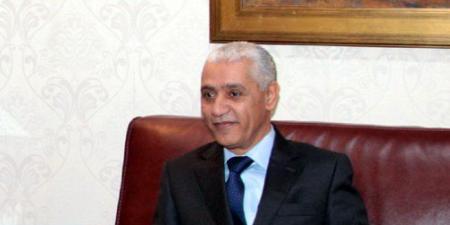 The visit of Talbi Alami is the first of a speaker of an Arab and African legislative body in the Austrian Parliament and comes to commemorate the 240th anniversary of Moroccan-Austrian relations, celebrated on February 28, 2023, the Lower House said in a statement.
The visit, which will be crowned by a joint declaration, is based on the parliamentary friendship between the Moroccan House of Representatives and the Austrian National Council, ways to strengthen bilateral and multilateral parliamentary cooperation, through the exchange of expertise and parliamentary and administrative experiences, as well as strengthening the effective and permanent parliamentary communication, through the multiplication of meetings and coordination in the various regional and international parliamentary forums.
The visit will also be an opportunity to expose to the Austrian side the Moroccan experience under the 2011 Constitution, particularly with regard to political and constitutional institutions, relations between powers, the issue of the Kingdom's territorial integrity and the growing support it enjoys, as well as the achievements of Morocco and its major projects launched under the enlightened leadership of HM King Mohammed VI.
The program of Talbi Alami's visit also includes meetings and talks with Sobotka, as well as the chairman and members of the parliamentary group Austria-North Africa. The Speaker of the House of Representatives will also learn about the specificities of the Austrian parliamentary experience and attend a plenary session of the National Council, said the same source.
Together with the Moroccan ambassador in Vienna, Azzedine Farhane, Talbi Alami will also hold talks with the Federal Minister of Foreign Affairs, Alexander Schallenberg, which will focus on parliamentary, economic and cultural relations between the two countries, as well as on issues of common interest.
The National Council is the lower house of the Austrian legislature, which also includes the upper house, the Federal Council. It consists of 183 members elected by proportional representation for a term of five years.
---
---