Morocco, Germany to Jointly Address GHG Emissions in Transport Sector
23 November 2020 / News / 175 / Emerging Africa
---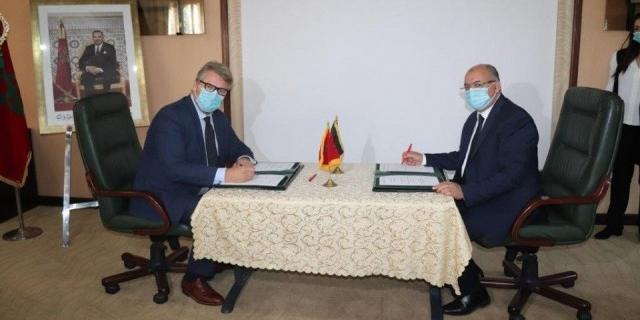 Morocco and Germany are set to work together to reduce greenhouse gas (GHG) emissions in the transport sector through a new agreement.
The Moroccan Ministry of Equipment, Transport, Logistics, and Water and the local office of Germany's International Cooperation Agency, GIZ Morocco, signed on Friday, November 20, a contract to execute the "TraCs" project.
The Advancing Transport Climate Strategies project, labeled TraCs, is an initiative by Germany's Federal Ministry for the Environment, Nature Conservation, and Nuclear Safety (BMU). It concerns three countries: Morocco, Kenya, and Vietnam.
The TraCs project seeks to help partner countries reduce transport sector emissions. It also aims to support decision-makers in implementing their climate actions plans in the transport sector.
Khalid Cherkaoui, the secretary-general of Morocco's transport ministry, highlighted the importance of the partnership with Germany. He explained that Morocco's transport sector is currently 99% dependent on fossil fuels.
The transport sector accounts for 38% of Morocco's total energy consumption, more than any other sector. It is also the second-largest CO2-emitting sector in Morocco, causing 31% of the country's carbon dioxide emissions.
"We are all aware of the important role that the transport sector must now play in achieving Sustainable Development Goals (SDGs) … and honoring Morocco's commitments to achieve the objectives of the Paris Agreement," Cherkaoui said
---
source: moroccoworldnews.com
---