Iran, Algeria to enhance cooperation on water resources
26 November 2017 / News / 847 / Africa-Bi1
---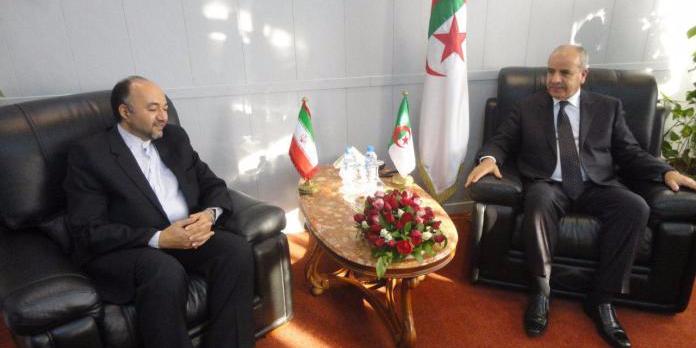 Iranian envoy to Algeria Reza Ameri held a meeting with Minister of Water Resources Hussein Naseeb, in which they discussed ways to further boost cooperation in the field of water resources.
During the meeting held on Wednesday, Ameri presented a report on the latest conditions as regard Iran-Algeria cooperation in water field.

He also expressed Iranian firms' readiness in implementing technical projects in Algeria such as water purification, desalination system, building dam, etc.

"Iran is ready to hold joint committee meeting on water resources between two countries," Ameri added.

Meanwhile, Naseen expressed readiness to promote economic ties with Iran.

He invited the Iranian companies to attend tenders held in Algeria.

On the other hand, Minister called for dam dredging, expressing the hope for upcoming joint committee to create momentum in water relations.
IRNA.
---
---