INDUSTRY AND MINES MINISTER UNDERLINES MANAGEMENT REFORM OF THE NATIONAL CORPORATION FOR INDUSTRIAL VEHICLES
INDUSTRY AND MINES MINISTER UNDERLINES MANAGEMENT REFORM OF THE NATIONAL CORPORATION FOR INDUSTRIAL VEHICLES
19 July 2017 / News / 753 / Emerging Africa
---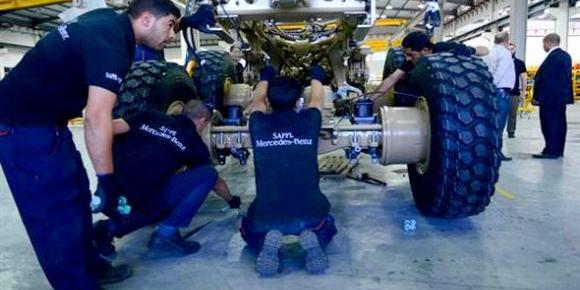 The Minister of Industry and Mines, Mahjoub Beda underlined, on Monday, on the need to find a solution to the management problems faced by the National Company for Industrial Vehicles. The minister instructed the company's officials to prepare proposals for resolving all the imbalances preventing the achievement of the set objectives.
During his meeting with the Company's CEO and the Chairman of the Board of Directors, as well as the General Managers of the various branches of the company besides the social partner to discuss the status of this company; the prospects and opportunities to solve the problems of management.The company is engaged in industrial handling and spare parts manufacturing in order to accompany the national policy for the development of industry.
During the meeting, the Minister presented received detailed explanations about the company's management and social climate as well as the financial and technical problems it faced.
In this regard, Mr. Beda said, "A new approach to manufacturing spare parts should be established to contribute in the diversification of existing projects." Partnerships are one of the tools to achieve this goal. He pointed out that the National Company for Industrial Vehicles has started talks with several manufacturers who have expressed their desire to invest in Algeria, by increasing the proportion of industrial integration.
---
---