ENERGY OUTPUT UP 2.5 PCT IN FIRST QUARTER
13 July 2017 / News / 788 / Emerging Africa
---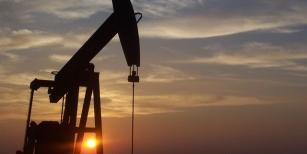 Algeria's overall energy production rose 2.5 percent in the first quarter of 2017 compared with the same period last year, mainly due to higher crude oil and natural gas output, official data showed on Tuesday.
A member of the Organization of the Petroleum Exporting Countries (OPEC), Algeria still relies on oil and gas, which account for 60 percent of the budget and 94 percent of export revenue, despite attempts to diversify the economy.
It has announced plans to increase oil and gas output in a bid to cope with a fall in global crude oil prices that has halved energy earnings.
Crude oil and natural gas production rose 3.6 percent in the first three months compared with the same period in 2016, according to the National Statistics Office (ONS).
Refined oil products output rose 2.3 percent, while liquefied natural gas volumes fell 2.2 percent. It did not provide details on volumes.
State energy firm Sonatrach has said it plans to build four refineries to increase the output of refined products from its current level of 30 million tonnes per year.
dzbreaking
---
source: algeriabusinessinfo
---