ENERGY MINISTER CALLS ALNAFT TO SHOW INITIATIVE
17 July 2017 / News / 883 / Emerging Africa
---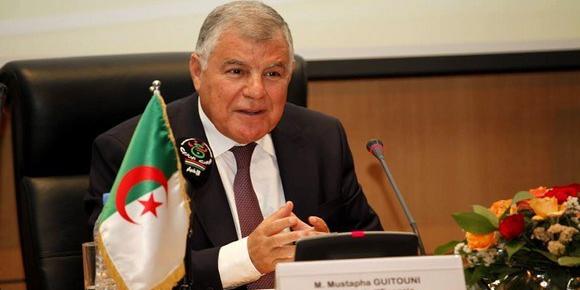 The Minister of Energy, Mustapha Guitouni, called on the National Agency for the Exploitation of Hydrocarbon Resources (ALNAFT) to show initiative and innovation in order to stimulate a real dynamic in the implementation of national energy policy, while ensuring compliance with legal and regulatory requirements, APS reported on Sunday.
"A lot of efforts have been made, but much remains to be done," said the minister during his speech on the occasion of the appointment of, Arezki Hocini, as Chairman of the Board of Directors, ALNAFT.
In this regard, he continued, ALNAFT must also innovate in order to improve the business climate and attractiveness of the mining sector.
"Transparency, taking adequate measures to put an end to bureaucracy and giving priority to win-win solutions must prevail, as it is our energy future", he insisted .
Moreover, the minister added, this organization must prepare its future by diligence and pro-activity, especially during this period marked by the fall in oil prices and the resulting decline in investment.
Apart from the law and the taxation that each country applies sovereignty, it is necessary, he argued, to demonstrate both efficiency and listening, especially towards operators, partners and investors.
"The experience of the last calls for tender calls us in this direction. ALNAFT must learn the lessons and act to improve conditions and attractiveness," he recommended.
Indeed, he considered that it was "inadmissible" to organize two or three unsuccessful invitations to tender, citing the example of an Arab country, where tendering process and signed contracts lasted two months, whereas in Algeria, it took more than a year.
In this regard, he called on ALNAFT not only to strengthen its advisory and expertise capacities to enable it to consolidate and approve medium- and long-term development plans for the hydrocarbon sector, but also to become a "source of proposals "to make the national mining domain of hydrocarbons more attractive and thus to safeguard the strategic interests of the State in this matter.
He has also advocated considering the foreign investor as a partner and not as a subcontractor.
---
---