EgyptAir receives final A220-300 aircraft from Airbus
07 October 2020 / News / 119 / Emerging Africa
---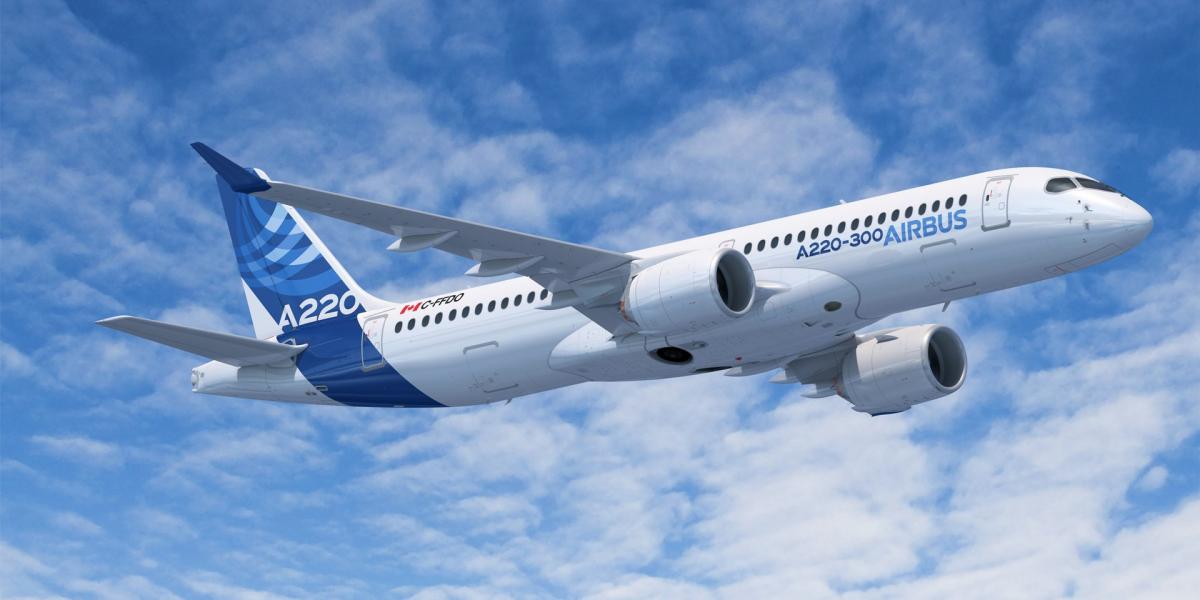 EgyptAir on Tuesday received its 12th and final Airbus 220-300 aircraft.
An EgyptAir statement explained that the new aircraft, registered as SU-GFI, arrived at the Cairo International Airport to join the national air carrier fleet.
EgyptAir signed a contract with Canadian company Bombardier Inc. to buy 12 Bombardier CSeries (renamed A220) aircraft, which started delivery in September 2019.
Airbus acquired the A220 single-aisle jet in 2018 from Bombardier Inc.
EgyptAir said that the A220-300 model offers 140-seat capacity, internet services on board, and superior comfort to customers. It is characterized by large windows in every row which provide more natural light for each passenger alongside full-color LED lighting.
EgyptAir Holding Company Chairman Mohamed Roshdy Zakaria said that during the next 20 years, the Egyptian aviation fleet is expected to grow at a rate of 2.5 times for wide-body and single-aisle aircraft.
According to the official Airbus website, "The larger member of the A220 Family – the A220-300 – was specifically designed and built for the 120-160 seat market. It fuses performance and technology, allowing airlines to connect distant points on continents or sectors between which travel was previously unprofitable or impossible."
"The aircraft leaves half the noise footprint and decreased emissions compared to its predecessor, making it a truly humanity-minded jetliner," it added.
Airbus has delivered more than 80 A220 planes to five regional and intercontinental airlines in Asia, the Americas, Africa and Europe, demonstrating the great potential of the new Airbus model.
---
---