Egypt to transform 28K e-cards to Meeza prepaid cards in line with digital transformation plan
Egypt to transform 28K e-cards to Meeza prepaid cards in line with digital transformation plan
30 September 2020 / News / 44 / Khaled Zaki
---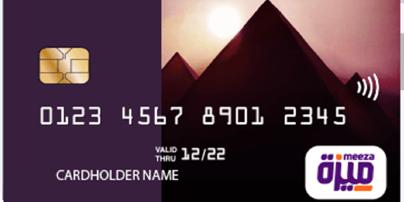 CAIRO – 29 September 2020: The government plans to transform 28 thousand electronic governmental cards to the developed national prepaid cards known as "Meeza Cards."
Meeza cards allows citizens to pay all governmental fees without the need to open a bank account.
This comes in line with the Egyptian government's efforts to expand electronic payment channels, and enhance digital transformation at all sectors. "We are looking for a digital society," said Minister of Finance Mohamed Maait.
Emad Abdel Hamid, the head of the Finance sector, and the supervisor of the electronic payment at the ministry, said that they target to transform 5 million cards to Meeza Cards for free.
He pointed out that the electronic payment and collection system aim to save about 25 percent of the cost of issuing the currency, and about 50 percent of the time of conducting the service.
He explained that the ministry has started implementing the digital transformation project in government financial transactions since 2007, in a way that contributes to the integration between fiscal policy and monetary policy and the achievement of "Egypt 2030 Vision."
Meeza is the Egyptian National Payment Scheme (NPS) developed by EBC under the supervision of The Central Bank of Egypt, based on the national payment council directions. The network's objective is to contribute positively in the transformation towards less cash society by availing various payment methods suitable for all Egyptian citizens.
Meeza caters for the consumer's need to fast, secure and convenient payment methods allowing consumers to manage financial transactions. The network has introduced cards, and digital wallets as payment methods associated with wide spectrum of acceptance channels.
Meeza cards could be used across all ATMs, POSs and e-commerce websites, while wallets can be used to perform various financial services that are instantly accepted; allowing the consumer to transfer funds, purchase goods and services; receive money and use card-less ATM service to withdraw and deposit cash.
---
---