Egypt set to issue its first sovereign Islamic sukuk
05 November 2020 / News / 169 / Emerging Africa
---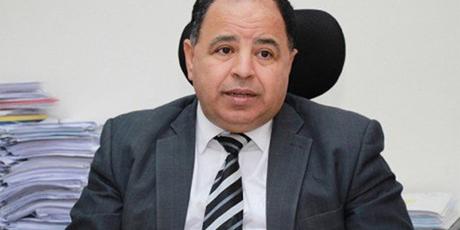 Egypt is set to issue its first sovereign sukuk (Islamic bonds), Minister of Finance Mohamed Maait said on Wednesday.
The cabinet approved in its Wednesday meeting the sovereign sukuk draft law, to be submitted to parliament for approval, and then to President Abdel-Fattah El-Sisi for ratification, Maait said.
"The move will usher Egypt into the Islamic finance world, which recorded a $2.7 trillion in transactions by the end of June," he added.
The sovereign sukuk draft law is part of the finance ministry's plan to diversify its base of investors who want to invest in governmental financial securities, especially that the draft law will be issued in line with the principles of Islamic Sharia.
By issuing this kind of sukuk, Egypt is expected to attract new segments of investors who will pour extra finances and liquidity into Egypt's governmental financial market and will contribute to decreasing the cost of the state's public budget deficit, according to Maait.
The minister said the sovereign sukuk will allow utilising the state-owned assets according to the beneficial right system through either ownership without usufruct or renting.
He added that the finance ministry drafted the sovereign sukuk bill after consulting with concerned ministries, entities, and Islamic banks that have an experience in this regard to ensure the sukuks comply with Sharia.
According to the Islamic sukuk purchasing rules, the issuer must make a contractual promise to buy back the bond at a future date at par value.
Sukuk is a financial certificate issued in Islamic countries that allows investors to have a share of ownership in a portfolio of existing or eligible assets.
It also provides the investor with a proof of ownership in a specific asset and various financial obligations while conducting trade and other commercial activities.
Despite the COVID-19 crisis that has hit world economies, this year's global sukuk volumes are expected to match last year's, and sukuk supply is expected to increase with the rise in funding needs, according to a report by Fitch Ratings in October.
According to the report, sovereigns are expected to remain the major contributors to overall sukuk volumes as they face widening fiscal deficits and high borrowing needs, caused by the dual shock of the coronavirus-associated economic disruptions and the collapse in global oil prices.
The volume of outstanding Fitch-rated sukuk recorded $116.2 billion by the end of the third quarter of 2020.
The volume of outstanding Fitch-rated Green and Sustainability sukuk reached $7.2 billion by the end of the third quarter of 2020.
Throughout September and October, Egypt issued sovereign governmental green bonds, worth $750 million, domestically and in the London exchange stock market, the first of their kind in the Middle East and North Africa.
---
---