Egypt's tourism & antiquities min. follows up on latest developments in Egypt's Grand Museum
Egypt's tourism & antiquities min. follows up on latest developments in Egypt's Grand Museum
12 November 2020 / News / 186 / Emerging Africa
---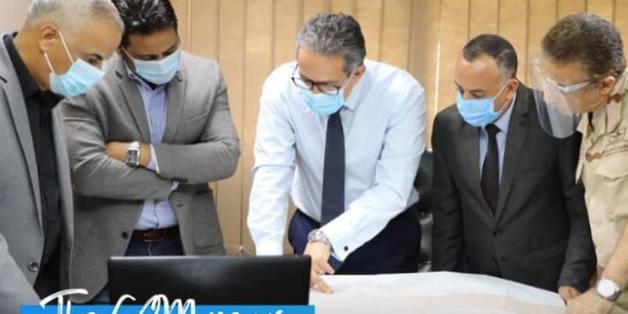 CAIRO - 11 November 2020: On November 10, Egypt's Minister of Tourism & Antiquities Khaled el-Enany convened with General Supervisor of the Grand Egyptian Museum project and the surrounding area Atef Moftah, Secretary General of the Supreme Council of Antiquities Mustafa Waziry, Assistant to the Minister for Archaeological Affairs at the Grand Egyptian Museum Al-Tayeb Abbas and some of the museum's management, to follow up on the the progress of work in the museum in preparation for its opening in 2021.
The meeting discussed the latest updates in the museum and the first stage of the pre-set plan for transporting heavy artifacts which was completed.
It also discussed the installation of 107 showcases for the treasures of the Golden King Tutankhamun.
Also, the museum's catalogue was reviewed during the meeting. The scientific material of the catalogue was given by the archaeologist Zahi Hawass, the former Minister of Antiquities, in preparation for its publication in the coming period.
The Minister of Tourism and Antiquities also discussed the latest updates in the museum's display and the developments in the process of operating services in the Grand Egyptian Museum.
---
---