Egypt's GDP growth to bounce back in 2022, reaching 5.6%: Fitch Solutions
10 December 2020 / News / 159 / Emerging Africa
---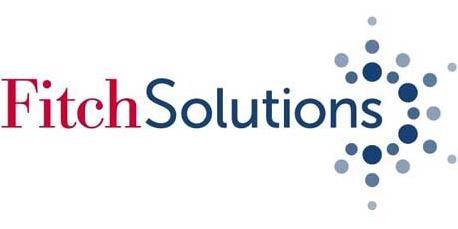 Egypt's GDP growth is expected to record 3.5 percent by the end of 2020 and to slow down to 3.2 percent in 2021, before bouncing back in 2022 to 5.6 percent, according to Fitch Solutions.
Fitch made the announcement during a webinar held on Tuesday, attended by Ahram Online, that focused on emerging markets' (EMs) key themes in 2021 in light of the ongoing COVID-19 crisis.
Global economic activity is expected to recover strongly in 2021 to reach 5.5 percent, up from a previous forecast of 5.2 percent, on the back of upward revisions in growth for the US (3.9 percent to 4.1 percent), Japan (2.1 percent to 2.7 percent), Brazil (3.2 percent to 3.5 percent), Saudi Arabia (2.7 percent to 3.1 percent), India (6.2 percent to 9.5 percent), Indonesia (3.3 percent to 6.1 percent), Malaysia (6.2 percent to 11.5 percent) and elsewhere.
Global growth slowed in the fourth quarter of 2020, but forecasts for 2021 seem optimistic, as Fitch predicted global growth to contract by 4 percent in 2020, marking a slight improvement compared to the 4.1 percent it had estimated in November.
Fitch also projected developed market growth to rebound from -5.3 percent in 2020 to 4.2 percent in 2021, and that growth in emerging markets will flip from -2.0 percent to 7.2 percent over the same period.
Fitch Solutions attributed such a positive outlook to the UK's approval of a vaccine on 2 December – much earlier than most had anticipated – expecting that more vaccines will be approved in the near term that will accelerate the pace of distribution.
It also said that while asset prices are starting to look a little stretched, global financial conditions remain quite loose and volatility remains low, expecting commodity prices to remain elevated in 2021.
Moreover, it expected that the Biden presidency will result in both more predictable US foreign policy and a slight reduction in US-China tensions, which will be positive for global growth, especially as trade is already starting to rebound on a year-on-year basis.
In December, Fitch revised its emerging market GDP growth forecasts for 2020 and 2021 on evidence that the recovery in the second half of 2020 was stronger than previously estimated, according to John Ashbourne, Global EM Economist at Fitch Solutions.
"In this respect, we now expect that the aggregate EM GDP fell by just 2 percent, a slightly smaller contraction than the 2.1 percent projected in November," Ashbourne said.
This revision is due to more optimistic estimates for emerging markets in Europe (-3.4 percent compared with -3.8 percent previously), the Middle East (-4.4 percent compared with -4.9 percent previously), and Sub-Saharan Africa (-3.5 percent compared with -4.1 percent previously).
Meanwhile, Fitch's upward revision for 2021 was significantly larger, as it uplifted its forecast for aggregate EM GDP growth from 6.8 percent to 7.2 percent.
"While our revision for 2020 was due to small changes to many regional forecasts, the 2021 revision was almost entirely due to a more optimistic view on emerging Asia. We raised our growth forecast for the largest EM region from 8.8 percent to 9.4 percent, which is more than twice our estimate for any other EM region," Ashbourne said.
For the MENA region, Fitch has raised its projections for economic growth in the region as well from a contraction of 4.9 percent to a slightly smaller fall of 4.4 percent.
This was largely due to a more optimistic view on Saudi Arabia, where the statistical authorities released provisional figures showing that the GDP fell by 4.2 percent in the third quarter of 2020, which was less than Fitch Solutions had expected.
It also revised its projection for oil prices in 2021 to $53/bbl, up from $48/bbl forecasted previously.
---
---