EGYPT:Madbouly inspects a number of "Decent Life" projects in Qalyubia
14 September 2021 / News / 105 / Fares RAHAHLIA
---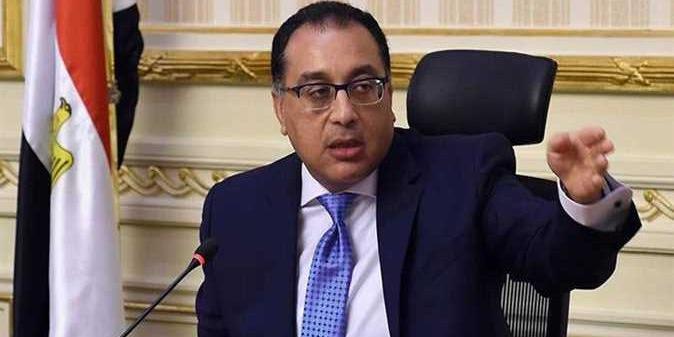 Prime Minister Mostafa Madbouly began an inspection tour on Monday for the projects being implemented within the presidential initiative "Decent Life" to develop the Egyptian countryside in the villages of the Shebin Al-Qanater Center in Qalyubia Governorate.
This comes within the framework of the continuous follow-up of the implementation rates of Egyptian rural development projects, which contributes to raising the efficiency of services provided to citizens in the targeted sites in various sectors, according to the Middle East News Agency.
The Prime Minister stressed the importance of adhering to the scheduled timetables for the completion of the implementation of these projects and their entry into service.
He was accompanied by Minister of Local Development Mahmoud Shaarawy, Minister of Housing utilities and urban communities Assem Al-Jazzar, and Major General Abdel Hamid Al-Hajan, Governor of Qalyubia, a number of executive leaders in the governorate, and officials of the concerned authorities.
The Prime Minister also inspected the implementation work of the project to establish an agricultural services complex in the village of Nawa, where Al-Jazzar indicated that the complex will be built on an area of ​​530 square meters, and it consists of two floors, ground and first, according to the designs agreed upon in this regard to meet the needs and requirements of the people of the village. The complex is a veterinary unit and an agricultural cooperative, in addition to a dairy collection center and an extension center.
The Prime Minister also inspected the work of establishing the Nawa village youth center, which is being implemented within the presidential initiative "A Dignified Life", listening to an explanation from Head of the Central Agency for Reconstruction Mahmoud Nassar about the work that has been implemented, the percentages and rates of achievement, where it was noted that the center Youth of Nawa It is being built on a public area of ​​up to 2000 m2.
The Prime Minister inspected the works of the project of sewage regression networks in the village of Nawa, Shebin Al-Qanater Center, where he listened to an explanation from Engineer Hassan El-Far, Head of the Executive Authority for Drinking Water and Sanitation, who indicated that the project works are being implemented with a total length of more than 27,000 linear meters, at a cost An estimated value of more than 43 million pounds, and it is expected that about 60,000 people in the village and neighboring villages will benefit from the service.
5% .
For their part, a number of Nawa residents expressed their happiness at the presence of the Prime Minister at the head of a delegation that includes a number of concerned officials to follow up on the projects being implemented to develop the village, calling on the Prime Minister to convey their greetings and thanks to President Abdel Fattah Al-Sisi, for the directives regarding the implementation of many Service and development projects, within the framework of the "Decent Life" initiative.​
---
---