Egypt : LE 36B allocated to procure wheat from local farmers during harvest season - minister
Egypt : LE 36B allocated to procure wheat from local farmers during harvest season - minister
21 March 2022 / News / 334 / Fares RAHAHLIA
---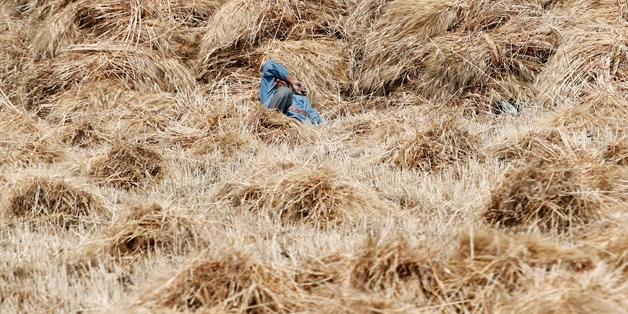 CAIRO - 20 March 2022: Supply and Internal Trade Minister Ali el Moselhi said Saturday that Egypt's strategic reserve of wheat is sufficient to last the country through 3.4 months.
Speaking to El Hikaya TV talk show, he said his ministry targets to procure 6 million tons of wheat from local farmers during the April harvest season, adding that LE 36 billion have been allocated for this purpose.
He said that given the current volatile situation in the global market which is badly affected by the Russian-Ukrainian crisis, it is mandatory that farmers sell their wheat (a minimum of 12 ardebs per feddan) to the State during the 2022 harvest season.
The locally harvested 6 tons of wheat will be sufficient to meet the domestic market's needs for a period of 7 to 8 months, he added.
He spoke about the unreasonable hike in the price of unsubsidized bread, saying the ministry has formed a special committee that will determine the price of wheat delivered to private mills and then to bakeries, noting that bakeries selling unsubsidized bread will be required to put price tags on all their products and warning that those failing to do so could face a fine amounting to LE 2 million.
---
---