Egypt : KarmSolar, MARAKEZ sign 22MW power distribution agreement for mall in East Cairo
24 May 2022 / News / 49 / Fares RAHAHLIA
---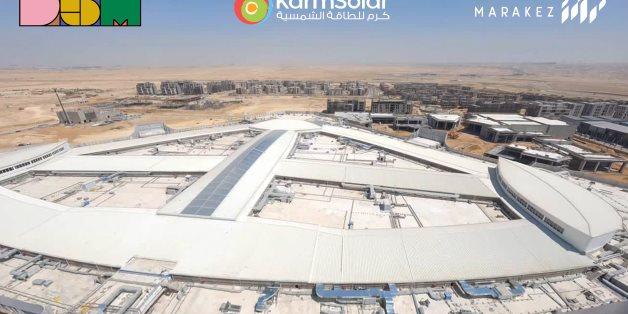 CAIRO - 23 May 2022: KarmSolar solar energy company and MARAKEZ, mixed-use real estate developers, signed a 22 MWs power distribution agreement for D5M, its latest retail destination that's part of District Five, MARAKEZ flagship development in East Cairo.
Under the power distribution agreement KarmSolar will invest in D5M's electricity infrastructure and will be responsible for the operation and maintenance of the development's internal electricity grid, as well as billing and payment collection for District Five tenants.
"MARAKEZ is setting the benchmark for mixed-use developments in Egypt. We are looking forward to establishing a progressive partnership with KarmSolar as we target clean energy for our projects. We always aim to provide the highest standards for the communities we serve" said Basil Ramzy, CEO of MARAKEZ.
The agreement also includes the establishment of a 1.7 MWp on-site solar station to power D5M with green renewable energy with the objective of expanding the solar capacity to power 100 percent of the whole project with renewable energy by 2027.
Commenting on the agreement, KarmSolar co-founder and CEO Ahmed Zahran said, "MARAKEZ is one of the most innovative and accomplished developers to partner with. D5M is a mega development and an important milestone for the KarmSolar urban power distribution program, as it will be the pinnacle of our expansion in East Cairo."
D5M's 22 MW Power Distribution Agreement brings KarmSolar's total power distribution portfolio to over 40 MWs covering real estate developments and geographical regions across Egypt. The growth of the power distribution business is attributed to the unique value proposition offered by KarmSolar including the direct investment in each development's energy infrastructure which significantly reduces the development cost for developers.
The power distribution and on-site solar solution to be established at D5M also includes App-enabled smart meters for tenants, EV charging stations, and electricity-backed financing programs for tenant businesses in the development, as part of an industry-defining power distribution offering that goes beyond what any other power distribution service provider can offer developers in terms of cost savings and value-added services.
---
---