Egypt govt denies any hike in meat price
11 January 2022 / News / 101 / Amira
---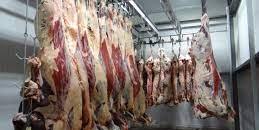 The media center of the government denied reports that meat price has went high due to Copts' celebrations of Christmas.
In a statement on Friday, the center said it contacted the Agriculture and Land Reclamation Ministry that dismissed as groundless such reports.

There is no hike in meat price, the center said, stressing that sufficient quantities of meat are available in the market.

It urged media outlets to be accurate in reports it published as related to the Agriculture Ministry and to contact the ministry to verify the authenticity of any news to avoid disrupting public order.
---
---