Egypt : Gov't invests LE 180 billion in Sinai in 6 years – report
08 October 2020 / News / 128 / Emerging Africa
---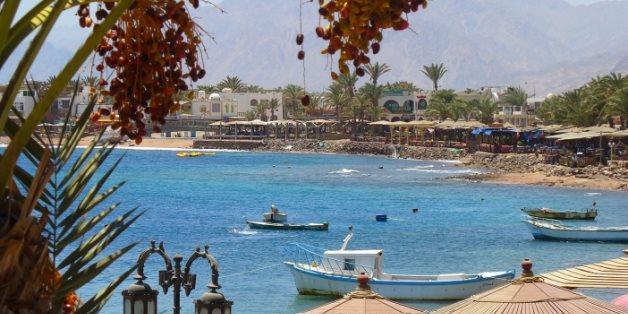 CAIRO – 7 October 2020: The Egyptian government has paid great attention to developing Sinai over the past years, which was reflected in billions of pounds tapped in investments to boost the peninsula.
There is a total 57 percent increase in the volume of investment directed to develop the peninsula this financial year, compared to the past year. Development efforts were directed to both: the northern tip of the peninsula (North Sinai), where the country is combating any attempts of destruction by terrorists, as well as its southern tip, where tourists are flocking back after tight precautionary measures were taken to control the spread of the Coronavirus pandemic.
In the below lines, et is outlining the government's efforts powered by instructions by President Abdel Fatah al-Sisi to concerted reconstruction efforts in the peninsula, for its strategic importance to the country.
The head of the Central Agency for Reconstruction Major General Mahmoud Nassar announced that the total investments that were tapped into the peninsula, over the course of the past six years, are estimated at L.E. 180 billion.
The third-year plan (2020/2021) of the medium-term plan for sustainable development revealed a total of L.E. 8.22 billion of government investments during the current fiscal year of 2020-2021 to develop both North and South Sinai governorates, compared to L.E. 5.23 billion during the previous fiscal year 2019-2020.
A total of 80 percent of the investments were funded by the public treasury. The governmental investments directed to South Sinai were estimated at L.E. 3.68 billion, where 58 percent of which are funded by the treasury.
Looking at the current's year's plan in North Sinai governorate, we find that "other" services sector has the largest percentage of the total governmental investments amounting to 31.8 percent, followed by agriculture sector with 14.3 percent, followed by electricity with 11.1 percent, and both water and real estate sectors amount to 10 percent each.
In the transport sector, the plan aims to complete the 75 km long security control pitfalls, the construction of a concrete wall around the area in the south of the city of Arish with a length of 4 km, the construction of roads in North Sinai cities and villages, as well as the development of the city of Al-Arish.
ater projects are an important aspect of the development plan, and included the construction of a 600 mm diameter water line from the desalination plant with a capacity of 100,000 m3 / day. The water line will feed central Sinai and the city of Sheikh Zuweid. As part of the development efforts, there is a replacement and renewal of drinking water stations and networks undergoing in the center of Al-Hasana, Bir al-Abd, Nakhl and Al-Aris, and the supply of new Rafah with water.
---
---