Egypt : Environment Ministry, Geocycle Lafarge cooperate on pesticides disposal from 3 Egyptian ports
Egypt : Environment Ministry, Geocycle Lafarge cooperate on pesticides disposal from 3 Egyptian ports
26 October 2020 / News / 204 / Emerging Africa
---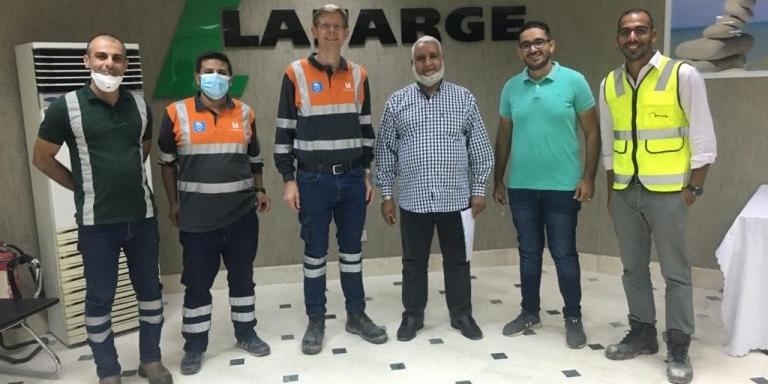 Egypt's Ministry of Environment signed an agreement with Geocycle Lafarge Egypt to safely dispose of 34.9 tonnes of expired pesticides that have been dumped at Egyptian ports.
The agreement includes the ports of Alexandria, Safaga, and Adabiya, with the safe disposal of waste set to take place through the Sustainable Persistent Organic Pollutant Management Project (POPs).
Geocycle Lafarge Egypt is a leading provider of waste management solutions and a member of LafargeHolcim Group.
"The ministry has meticulously set a strategic plan to safely and swiftly dispose of hazardous waste abandoned at Egyptian Ports, and is complying with the world's strictest ecological standards," said Minister of Environment Yasmine Fouad, according to a statement by Geocycle Lafarge Egypt.
Accordingly, the ministry has partnered with Lafarge Egypt's Geocycle, to make use of its well known achievements in optimising waste management, which ensures the health and wellbeing of Egyptian citizens, Fouad added.
She praised the company's record of success in waste incineration, which "is paving the way for further environmental collaborations in the years to come".
Niels Ledinek, General Manager of Lafarge Geocycle, highlighted the precautionary measures taken by the company to proficiently carry out waste-burning operations.
He said, "Lafarge Egypt's Geocycle has successfully burnt hazardous pesticides in six hours over six days in full-fledged furnaces, paying due respect to the global health, safety, and environment standards."
He noted that the seasoned participants have been properly armed with personal protective equipment, especially tailored to endure such challenging operations. Fire-fighters as well have been constantly ready and on standby, abiding by the company's bio safety regulations.
---
---