EGYPT:EGX trades in green for 2nd consecutive session, market cap. gains LE2.64B
09 September 2021 / News / 155 / Fares RAHAHLIA
---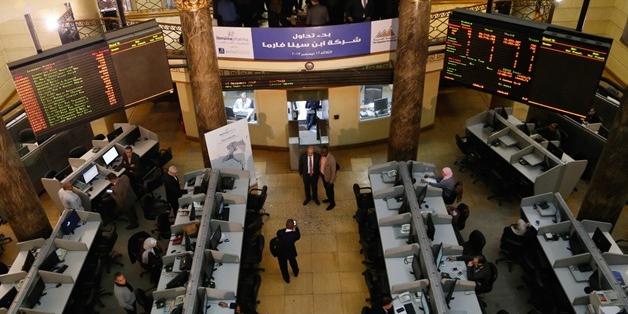 The Egyptian Exchange (EGX) ended Wednesday in green for the second session in a row, adding around LE 2.64 billion to market capitalization, amid Egyptian purchases.
The benchmark EGX30 rose 0.41 percent, or 45.68 points, to end at 11,135.48 points.
The equally weighted index EGX 50 hiked 0.14 percent, or 3.43 points, to end at 2,400.31 points.
The small and mid-cap index EGX 70 climbed 0.63 percent, or 17.98 points, to close at 2,854.24 points, and the broader index EGX 100 jumped 0.58 percent, or 22.06 points, to close at 3,847.22 points.
Market capitalization gained around LE 2.64 billion, recording LE 727.07 billion, compared to LE 724.43 billion in Tuesday's session.
The trading volume reached 446.67 million shares, traded through 47,505 transactions, with a turnover of LE 1.39 billion.
Egyptian investors were net buyers at LE 6.62 million, while Arab and foreign investors were net sellers at LE 4.57 million, and LE 2.04 million, respectively.
Egyptian and Arab individuals were net buyers at LE 75.98 million, and LE 7.28 million, respectively, while foreign organizations were net sellers at LE 1.57 million.
Egyptian, Arab and foreign organizations sold at LE 69.36 million, LE 11.86 million, and LE 476,271, respectively.
Modern Shorouk Printing & Packaging, Rakta Paper Manufacturing, and Misr National Steel – Ataqa were top gainers of the session at 20 percent, 19.96 percent and 11.06 percent, respectively.
Meanwhile, Zahraa Maadi Investment & Development, Mansourah Pourtly, and Arab Valves Company were top losers of the session by 6.15 percent, 5.91 percent, and 5.76 percent, respectively.
---
---