Egypt : EGX rings Bell celebrating 2020's World Investor Week
12 October 2020 / News / 119 / Emerging Africa
---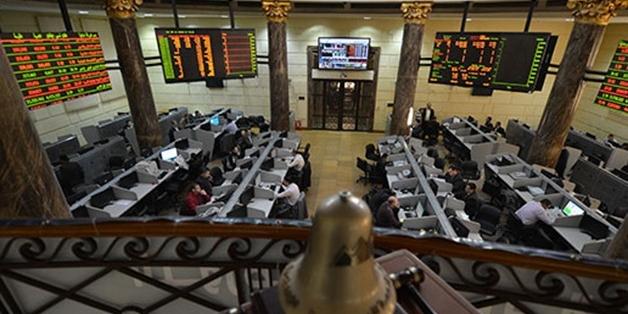 CAIRO - 11 October 2020: The Egyptian Exchange (EGX) Chairmen and Board members participated in the World Investment Week (WIW) "Ring the Bell for Financial Literacy" initiative with opening of Sunday's trading session.
WIW is a week-long, global campaign promoted by IOSCO to raise awareness about the importance of investor education and protection, and to highlight the various initiatives to raise awareness.
The 2020 edition marks the fourth year of this campaign taking place from 5 October to 11 October 2020.
The WFE is partnering with IOSCO to deliver a second Ring the Bell for Financial Literacy event this year.
"More than 35 exchanges are part of the initiative, bringing together stakeholders to celebrate the progress that has been made and looking to partner on the road ahead," EGX announced.
Executive Chairman of EGX Mohamed Farid said that the participation in the WIW 2020 for the second year reflects EGX's keenness in raising financial awareness about capital market, as it is one of the most important elements of the value chain adopted to develop the Egyptian capital market.
He revealed several efforts by EGX's management to partner with ministries concerned with education and culture, to produce educational content that contributes to the dissemination of financial literacy to the public.
Farid added that the strategy to promote the financial literacy included several axes, among which is the training of employees of many companies, training university students, as well as the development of social media platforms and the complete updating of the website.
"Financial literacy has never been an optional add-on for exchanges and CCPs. We have always invested in this work because the industry believes in inclusive growth, and that markets-based financing helps pave the way to sustainable economic expansion. Financial literacy is also dear to us as the nature and ethos of public markets enshrines investor protection at the heart," Chief Executive Officer of the WFE Nandini Sukumar said.
Sukumar added that education is part of that mandate and a significant factor in developing markets to maturity and beyond. All market infrastructures, whether large or small, whether in a developed market or a frontier market, prioritise investor education at the heart of their business and as a foundation of market integrity. The pandemic and economic crisis make this even more important.
For his part, Paul Andrews, IOSCO Secretary General said, "As in previous iterations, World Investor Week is stressing the importance of investor education and protection. This message is now more important than ever given the current period of heightened market volatility caused by the COVID 19 pandemic. Against this backdrop, it is particularly encouraging to see the growing international support for WIW and its objectives."
---
---