Egypt : EGX ends mid-week session in green, market cap. gains LE5.45B
27 July 2022 / News / 373 / Fares RAHAHLIA
---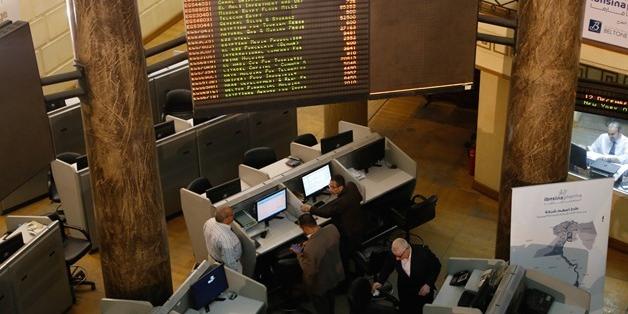 CAIRO – 26 July 2022: The Egyptian Exchange (EGX) ended Tuesday's session in the green zone, adding around LE 5.45 billion to market capitalization, amid Egyptian and Arab purchases.
The benchmark EGX30 increased 1.22 percent, or 112.72 points, to end at 9,350.42 points.
The equally weighted index EGX 50 rose 1.01 percent, or 17.08 points, to end at 1,710.86 points.
Moreover, the small and mid-cap index EGX 70 hiked 1.16 percent, or 21.15 points, to close at 1,845.32 points, and the broader index EGX 100 climbed 1.20 percent, or 32.04 points, at 2,704.43 points.
Market capitalization gained around LE 5.45 billion, recording LE 627.76 billion, compared to LE 622.31 billion in Monday's session.
The trading volume reached 610.7 million shares, traded through 49,344 transactions, with a turnover of LE 1.12 billion.
Foreign investors were net sellers at LE 117.5 million, while Egyptian and Arab investors were net buyers at LE 68.19 million, and LE 49.28 million, respectively.
Egyptian, Arab and foreign individuals were net buyers at LE 31.31 million, LE 36.98 million and LE 2.56 million, respectively.
Egyptian and Arab organizations bought at LE 36.88 million, and LE 12.31 million, respectively, while foreign organizations sold at LE 120.04 million.
AJWA for Food Industries company Egypt, El Shams Housing & Urbanization, and ODIN Investments were top gainers of the session at 18.21 percent, 12.53 percent and 10.17 percent, respectively.
Meanwhile, Integrated Diagnostics Holdings plc, Speed Medical, and General Silos & Storage were top losers of the session by 4.50 percent, 3.93 percent, and 3.40 percent, respectively.
---
---