Egypt : Arab-Brazilian Chamber to open international office in Egypt
25 February 2021 / News / 117 / Harane
---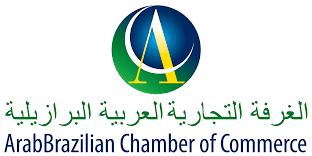 The Arab-Brazilian Chamber of Commerce will be inaugurating an international office in Egypt to serve as an additional outpost in the Arab region, according to a February 24th emailed press release.
Equipped with fast technical support, the new facility will assist enterprises that aim to partner with Brazilian firms and vice versa.
Arab-Brazilian Chamber will open another office in Saudi Arabia in a move to bolster trade relations between Arab markets and Brazil.
The two offices will serve as a meeting point for Brazilian and Arab businessmen, representatives, and government officials.
Inaugurating the new units follows the opening of Arab-Brazilian Chamber's first international office in Dubai in 2019.
The international offices provide services like identifying business partners and opportunities, offering feasibility studies and potential analysis for investments, customs consulting, as well as promoting products and services of its members in Arab and Brazilian media, and others.
Egypt's exports to Brazil have surged 74% over three years. The Arab republic last year began exporting citrus fruits to Brazil for the first time.
---
---