Egypt -ACWA Power signs $1.5B contract with Egypt to build largest wind power plant in Middle East
Egypt -ACWA Power signs $1.5B contract with Egypt to build largest wind power plant in Middle East
22 June 2022 / News / 208 / Fares RAHAHLIA
---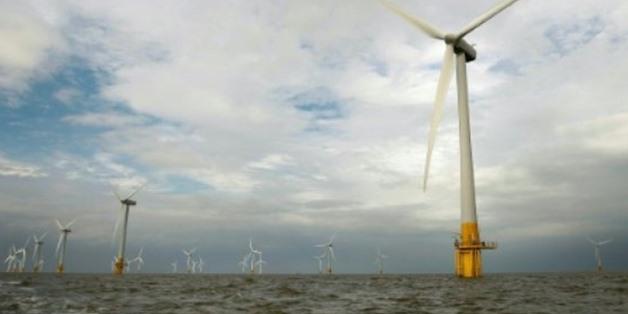 Saudi Company ACWA Power signed Tuesday a contract with Egypt's Ministry of Electricity to invest $1.5 billion in the construction of the largest wind power plant in the Middle East.
This came as a part of the signing of 14 joint investment agreements between Egypt and Saudi Arabia, worth $7.7 billion, in the fields of energy, petroleum, food industries, information technology and cybersecurity.
After signing the contracts, Prime Minister Mostafa Madbouli met with Chairman of the Board of Directors of "ACWA Power" Mohamed Abu Nayan, and the Regional Director of the company, Hassan Amin, in the presence of Mohamed Shaker, Minister of Electricity and Renewable Energy.
During the meeting, Nayan praised what the contract will achieve in terms of a shift in the level of cooperation and the company's investments in Egypt, according to a press release.
He confirmed that ACWA Power is interested in investing in Egypt in two promising fields: the first is water desalination, in light of the fact that the company is the largest producer of desalinated water in the world, and it has great experience in this field that enabled it to reduce the level of energy consumed in desalination processes.
The second field is the production of green hydrogen, as Egypt has promising potential in this field, especially since Egypt has a large infrastructure thanks to the unprecedented projects led by President Abdel Fatah El-Sisi, and therefore it is qualified to attract global investments to produce green hydrogen, he added.
For his part, the Prime Minister praised the existing cooperation with ACWA Power, and congratulated the company on signing the contract for the construction of the largest wind power plant.
Madbouli also welcomed the company's desire to invest in the field of water desalination, especially that Egypt has an ambitious plan to increase the amount of desalinated water to 6 million cubic meters per day, over the next few years.
He stressed, in this context, the importance of the projects establishing desalination plants to go along with an actual plan to establish factories for the production of membranes used in the plants' work, in order to localize this industry in Egypt.
The Prime Minister directed the study of the company's proposal to produce green hydrogen in Egypt, stressing that Egypt is ready and qualified in all respects to be a center for producing, exporting and transporting green hydrogen.
---
---