Egypt : 300K tourists arrive in Egypt in 90 days: Minster of Tourism
06 October 2020 / News / 270 / Khaled Zaki
---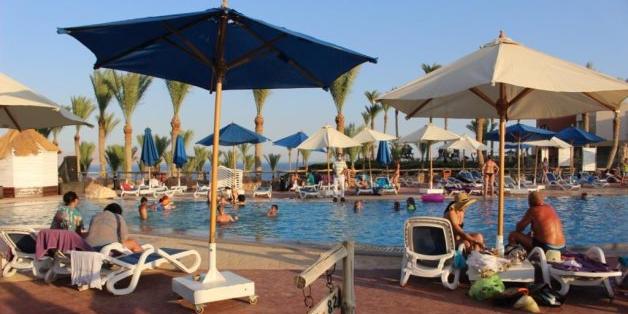 CAIRO – 5 October 2020: Nearly 300,000 tourists from different nationalities have arrived in Egypt since announcing Tourism resumption after the halt due to the coronavirus pandemic.
Egypt's Minister of Tourism and Antiquities Khaled el-Anani said Monday that this proves that the country succeeded in dealing with tourism resumption, while providing the ultimate safety to all travelers.
All tourists who arrived in Egypt since opening the borders and resuming flights have returned to their home safely after spending unforgotten vacations on the Egyptian beaches.
"When they ask me, 'What is the proof that your country is safe for tourists?' I say that all 300,000 tourists returned their safely, without any infections of COVID-19," Anany said in his statements.
He added that until the end of August, the daily tourism rate was more than 6,000 tourists, which is considered a large number in light of the crisis.
"We did not anticipate this tourist influx. We admit that since we have made the PCR test a compulsory term for travelers to be allowed into Egypt, the numbers decreased by 60 percetn, from 6600 to 2400 per day. However, shortly after, the numbers returned to normal again, as we almost exceeded 3,000 tourists a day last week,"Anany explained.
Since mid-August, non-Egyptians arriving at Cairo International Airport have been required to bring the result of their PCR test to be allowed in the country. Foreigners flying to resort towns in the Red Sea and South Sinai are exempted from such a rule. Also, children aged below 6 are not required to undergo the test. The PCR test must not be carried out more than three days before boarding time.
International flights were suspended in March but resumed in July, 2020. Throughout that duration, tens of thousands of Egyptians were repatriated by EgyptAir and affiliate airlines.
On October 4, four tourist flights arrived at Marsa Alam and Hurghada international airports, carrying 520 tourists on board, reflecting a surge of inbound tourism movement to Egypt. Earlier in the day, Hurghada airport received three flights by Easy Jet, Fly Egypt, and Air Cairo, transferring 423 tourists coming from Geneva, Paris, and Prague.
The airport management was keen to implement all precautionary and preventive measures, and ensure that all health and preventive controls are applied to all passengers.
Meanwhile, Marsa Alam airport received its first tourist flight from France on Easy Jet with 97 passengers on board coming from Paris, as the French tourism resumed after suspension due to the coronavirus crisis.
Aviation Minister Mohamed Manar said that the support that has been offered to tourism and aviation sectors from the country, during the current time, had a massive impact on increasing and refreshing movement of inbound tourism to Egypt.
---
---