CEMENT PRICES DROP SIGNIFICANTLY FOLLOWING MEASURES AGAINST SPECULATION
16 July 2017 / News / 895 / Emerging Africa
---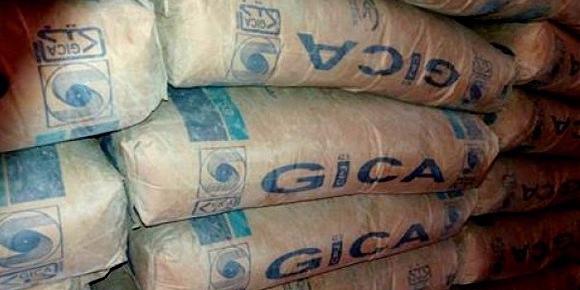 A cement bag is currently sold at DZD500 to DZD700, against an average of DZD1,000, following the recent measures against speculation, said the Ministry of Industry and Mining in a statement, APS reported.
"In recent days, cement prices have declined significantly at the various points of sale throughout the country, thanks to the recent measures taken by the Minister of Industry and Mines, Mahdjoub Bedda, notably through the retirement of some leaders of public groups, which began to address some problems related to speculation, "the source said.
These changes "significantly reduced speculation in the market," the ministry said, adding that this downward trend will continue after the work of the Bedda working group set up for this purpose.
This working group "will have to define with precision the problems of this sector" and will allow to set up a new dynamic for the Industrial Group of Cement of Algeria (GICA), added the same source.
The GICA group, under the aegis of the Ministry of Industry and Mines, has decided to set up a client charter that will govern the relationship between cement companies and their partners, with the aim of "fighting efficiently against speculation and improve the cement supply of the undertakings of realization and authorized distributors, "noted the same source.
This new strategy to counter speculation was announced during the Open Doors day, organized last Tuesday by the group GICA in Chlef, recalled the ministry which specified that the cement factory of Chlef knew dysfunctions in the distribution of this material.
In fact, since the end of 2016, the Chlef cement works (ECDE-Chlef) has suffered dysfunctions, repeatedly denounced by the Chlef Chamber of Commerce and Industry.
This led to the dismissal of the Chlef ECDE P-dg by the Minister of Industry and Mines in June 2017 ".
The organization of this day under the aegis of the Ministry in Chlef "is an opportunity to reaffirm the will of the public authorities to put an end to the speculation that affects this sector" and reaffirm the GICA Group's desire to establish relations based on trust and respect of transparency.
As a reminder, the GICA Group intends to increase its production to 20 million tons / year of cement by 2019-2020 thanks to the expansion projects of three cement plants and the launch of two new plants. These projects include expansion of the Chlef, Ain El Kbira and Zahana cement plants and the launch of two new cement plants in Sigus (Oum El Bouaghi) and Béchar.
---
---