Algiers-President Tebboune: Need for building productive economy, boosting startups
26 January 2020 / News / 299 / Africa-Bi1
---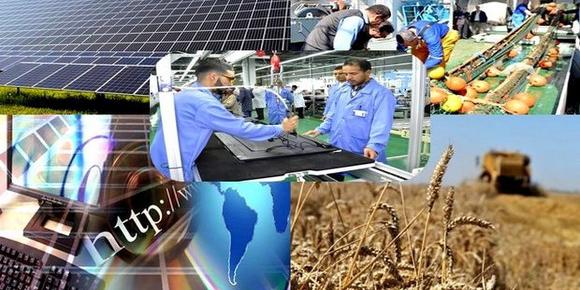 ALGIERS- President of the Republic Abdelmadjid Tebboune affirmed Wednesday in Algiers the need for creating a solid basis to building a national productive economy and wealth-generating startups, calling for respecting ethics of economy and elaborating constant laws on investment.
During an interview given to a number of national public and private media managers, Tebboune said that there is a need for preparing a solid foundation for building a national economy with the existing national skills and the encouragement of start-ups that contribute to economic development and the strengthening of the local production machine that creates wealth.
In this regard, the President of the Republic said that a bank has been created for startups and there were no longer any obstacles that could prevent the real takeoff of the national economy.
Referring to investments, the Head of State said that "all honest national operators have capacities and means to contribute to developing Algeria and creating wealth in order to end dependence on the prices of hydrocarbons, which are exhaustible."

The President who called for finding ways to create wealth and involve the "capable" Algerian youth expressed however opposition to investments in heavy industries.
"These projects require the use of foreign expertise and engineering, which would cause colossal costs and which execution would take long periods of time," he explained.
The economic reforms are not "postponed," stressed President Tebboune.
"We are working to launch these reforms, but there is no room for error. I asked the Ministers of Industry and Trade to organize a national meeting on the new economy. Banks management must change with a view to achieving an economy based on solid foundations," he explained.
---
source: ALGERIA PRESS SERVICE
---