Algerian Energy Minister receives UN Ambassador in Algeria, Monday
18 July 2017 / News / 866 / Emerging Africa
---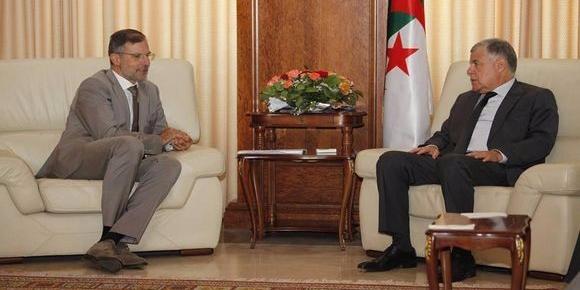 The Algerian Energy Minister, Mustapha Guitouni, has received, on Monday in Algiers, the UN ambassador in Algeria, John O'Rourke, with whom he discussed ways to strengthen energy cooperation, the Ministry said in a statement.
Guitouni and O'Rourke have also spoken on continuation of the dialogue, aimed at further enhancing the attractiveness of the Algerian market, according to the same source.Both sides have discussed cooperation and strategic partnership between Algeria and the European Union, particularly in the field of energy, as well as the prospects to develop investments.
In this regard, the Minister and the European Ambassador addressed issues of common interest, in particular hydrocarbons, renewable energy and energy efficiency, the gradual integration of energy markets, technology transfer and local development, the statement said.
---
---