Algerian-British conference on financial services to be held in London, Thursday
26 October 2017 / News / 1363 / Emerging Africa
---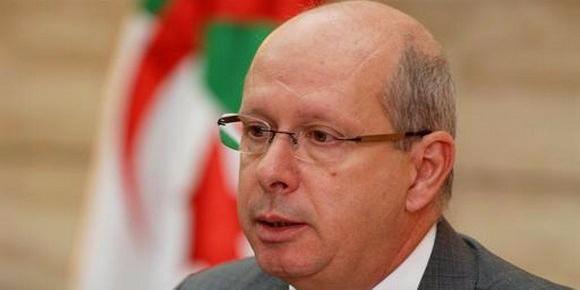 Algerian Finance Minister, Abderahmane Raouya, has traveled to London, Wednesday, to attend an Algerian-British conference on financial services, to be held Thursday, in the British capital, the Finance Ministry said in a statement.
Raouya is visiting London at the invitation of the Lord Mayor of the City of London, said the source.
He is accompanied by a delegation made up of the first managers of banks and insurance companies of the public and private sectors, as well as representatives of big companies (Sonatrach, Sonelgaz) and financial institutions (COSOB, Algiers Stock Exchange …).
It was also considered appropriate to associate young start-up managers with this mission.
During this Algeo-British Conference, dedicated to financial services, presentations will be made on both sides on the prospects for cooperation in the financial and banking field.
Discussion panels will also be organized around themes related to the financing of the economy and the innovative tools to be mobilized in this respect, as well as the financing of innovation and start-ups.
Meetings with senior British officials and visits are scheduled on the London Stock Exchange, Lloyd's Insurance Company and TechCity (the equivalent of Silicon Valey).
This conference "will not only provide an opportunity for exchange and sharing of experiences but also an opportunity to communicate on the potential for investment and partnership in Algeria and discuss the possibilities of cooperation between the economic actors of the two countries", note the press release.
The meeting will also be an opportunity for networking among the various actors present at this event.
According to the Ministry of Finance, this is a first for Algeria as well as for its finance sector that such an event takes place at the prestigious House headquarters of the Lord of the "City of London", high place of international finance.
---
---