Algeria : Women entrepreneurship in Algeria What future after Covid-19?
27 January 2021 / News / 55 / Amine
---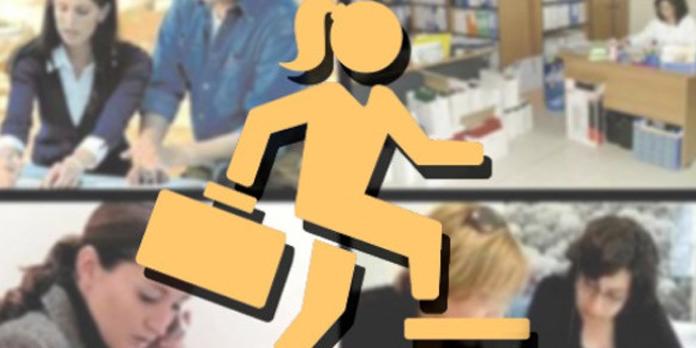 Female entrepreneurship is undoubtedly one of the areas most affected by the coronavirus. What can be done after the pandemic to revive it? The government intends to bring efficiency through new measures. The implementation of the one-stop-shop at the level of the National Agency for Support and Development of Entrepreneurship, formerly ANSEJ, is announced for the benefit of women entrepreneurs. However, the complexity characterizing women entrepreneurship was not born with Covid-19, but well before.
Today, especially with the new economic orientations which give a particular interest to innovation, it is necessary to redouble efforts towards women entrepreneurs and active women. As everywhere in the world, there is a strong correlation between female entrepreneurship and economic development. On this subject, Saliha Ouadah Rebrab, an academic, proposes to "develop research on women entrepreneurship, facilitate access to sources of funding for this category and the reinforcement of businesswomen to develop their activities and conquer new markets". It is also a question of "encouraging support mechanisms to promote the emergence and monitoring of women's economic initiatives".
Regarding the Ansej, the academic recommends "entrepreneurial support, which must be present upstream and downstream of the project, especially for women. For his part, Dr. Abedou Abderrahmane, director of research at the Research Center for Applied Economics for Development, notes "the fragmentation of the institutional landscape and the inconsistency of its actions. In spite of the existence of a dense fabric of supervision of entrepreneurial activity, observations of the entrepreneurship market show significant dysfunctions. These, Dr. Abedou argues, relate to "coordination and consultation between the different macro, meso and micro strata for the implementation of coherent public policies for the development of business creation". As for Abdelaziz Belaidi and Mohamed Himrane, from the Ecole Supérieure du Commerce in Kolea, they point out that "the growth of GDP per capita, inflation, domestic credit provided to the private sector, and the use of the Internet influence female entrepreneurship in Algeria, Morocco, and Tunisia in a similar way".
In Algeria and the Maghreb in general, academics argue, in order to promote women's entrepreneurship, women need "private capital. These constitute a brake on the launch of their businesses, especially among young girls who are most affected by the scourge of unemployment. Lack of access to finance, they say, "has led to the proliferation of unregistered (informal) small businesses that provide little employment and are unlikely to grow. Recall that between 2003 and 2018, the number of male entrepreneurs increased by 85.75% while the number of female entrepreneurs grew at a slower rate of 60.1%.
---
---