Algeria: The Bill of currency to be presented, Tuesday, to NPA's Finance Committee
25 September 2017 / News / 476 / Emerging Africa
---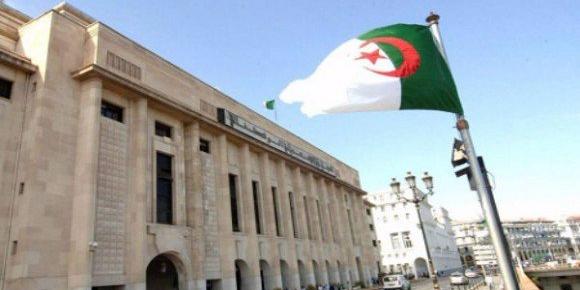 The draft law amending the ordinance on currency and credit will be presented in force, on Tuesday, by the Minister of Finance, to the Finance and Budget Committee of the National People's Assembly (NPA), the parliamentary institution told APS.
This bill amends and supplements the 2003 Ordinance by introducing an Article 45a, which stipulates that, as of the coming into force of this provision, Bank Algeria shall, exceptionally and for a period of five years, purchase from the Treasury of securities issued by the Treasury in order to participate, in particular in covering the financing needs of the Treasury, financing the internal public debt and financing the National Investment Fund (NIF). "
In addition, Article 45a notes that "this scheme is implemented to accompany the implementation of a program of structural economic and budgetary reforms leading to, at the latest, at the end of the period reinstatement of the balance of the State treasury and the balance of payments balance. A mechanism for monitoring the implementation of this provision by the Treasury and the Bank of Algeria is defined by regulation.
In the explanatory memorandum, the drafters of this bill explain, first of all, that Algeria has faced, for nearly four years, a "severe external shock" resulting from the fall in prices on the world oil market. This has resulted in "a significant decline of more than 50% in hydrocarbon export revenues".
This decline had a negative impact on the balance of payments, which in 2014 saw a deficit that worsened in 2015 and 2016 and, on the other hand, the state budget in a context marked by pursuit of the development effort.
"This is how public savings has been completely consumed, which has led the Treasury to mobilize additional resources, noted the text containing the explanatory memorandum from which the APS obtained a copy.
"In addition, the Treasury benefited from substantial dividends paid out of the Bank of Algeria's results, and despite all these contributions, the Treasury's borrowing requirement for 2017 remains higher to DA 500 billion ".
The maintenance of prices in the oil markets, at their present level, "will accentuate the tensions on the treasury of the State, in the short and medium term". This perspective "therefore poses a major risk to the state's ability to pursue its economic and social development efforts.
---
---