Algeria, Spain ink memorandum of cooperation in environment, sustainable development
12 October 2020 / News / 117 / Emerging Africa
---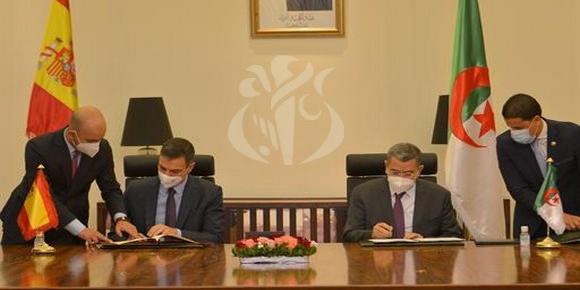 A memorandum of cooperation in the field of environment and sustainable development was signed Thursday, in Algiers, between Algeria and Spain, as part of the working visit paid to Algeria by Spanish Prime Minister Pedro Sanchez.
This memorandum was initialed by Prime Minister Abdelaziz Djerad and his Spanish counterpart in the presence of several ministers of the two countries, at the end of the talks between the two Prime Ministers, preceding the opening ceremony of the work of the Algerian-Spanish business forum.
This Forum will be co-chaired by both Djerad and Sanchez in the presence of official delegations from both countries and around fifty business leaders as well as leaders of employers' organizations.
As part of his visit, Mr. Pedro Sanchez, at the head of a large delegation, will be received by the President of the Republic, Mr. Abdelmadjid Tebboune.
Arrived Wednesday evening in Algiers, Mr. Sanchez was greeted, upon his arrival at the Houari-Boumediene international airport by the Prime Minister, Abdelaziz Djerad, the Minister of Foreign Affairs, Sabri Boukadoum, and the Minister of the Interior, Local Authorities and Regional Planning, Kamel Beldjoud.
APS
---
---