Algeria: New Commerce Minister takes office,
21 August 2017 / News / 704 / Emerging Africa
---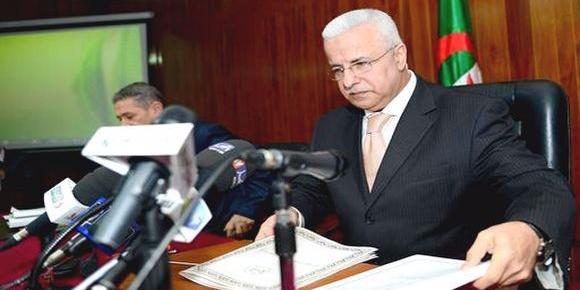 The new Minister of Commerce of Algeria, Mohammed Benmeradi, took on Saturday in Algiers, his office, replacing Mr. Abdelhafid Saci, during a handover ceremony, in the presence of officials of the Ministry, APS reported.
On this occasion, the new Minister expressed his wish to work more on the consolidation of the sector in order to realize the expected objectives. Benmeradi said the trade sector is an important "axis" in the economy, adding that Algeria has succeeded, over the last 15 years, in building a solid economic base. Today, he said, it is important to continue efforts to "diversify the national economy and strengthen its competitiveness".
For his part, Abdelhafid Saci hailed all the officials of the ministry who have worked with him throughout the last three months.
The new Minister of Commerce Mohammed Benmeradi is a graduate of the National School of Administration (ENA). In previous years, he has been the head of several ministries, including the Ministry of Industry, SMEs and Investment Promotion, the Ministry of Tourism and Handicrafts, the Ministry of Labor, employment and social protection. Mr. Benmeradi also served as Economic Advisor to the President of the Republic.
---
---