Algeria:Mostaganem port, Over 30 000 tonnes of reinforced concrete exported to US, Canada and UK
Algeria:Mostaganem port, Over 30 000 tonnes of reinforced concrete exported to US, Canada and UK
19 July 2020 / News / 164 / ABI 1
---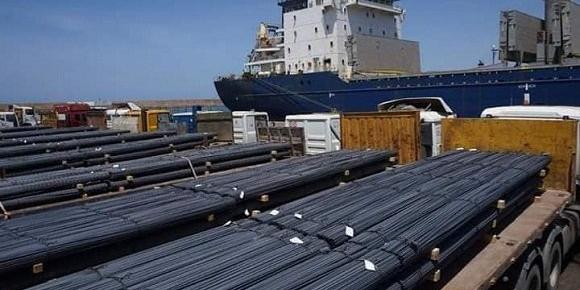 MOSTAGANEM- More than 30,000 tonnes of concrete reinforcing bars were exported in the first half of 2020 to the United States, Canada and the United Kingdom from the port of Mostaganem (300 km west of Algiers), the Trade Directorate of the Mostaganem Port Company (EPM) said on Friday.
These export operations are part of an agreement signed, last November, between EPM and the Tosyali Steel Complex in Bethioua (W. Oran), the same source indicated, highlighting the scheduled import of 550,000 tonnes of iron plates to be built and the export of 100,000 tons of reinforcing bars to several destinations.
A total of 152,797 tonnes of iron plates (steel alloys) were imported during the same period from Italy, Norway, Russia and Ukraine on board 12 ships, in addition to 17,460 tonnes of wire of iron (iron coils) imported from Turkey via two vessels on behalf of the same economic operator.
The port of Mostaganem has been transformed since last year into a strategic axis of exports of reinforcing bars (85,400 tons) and iron pipes (2,327 tons), in particular to the United States, Canada and Belgium, in addition the import of 1 million tonnes of various ferrous products during the past two years (2018 and 2019), added the same source.
The volume of exports via the port of Mostaganem was estimated at 44,830 tons, during the first half of 2020, mainly ferrous products and helium (3,159 tons), fruits and vegetables and food products (655 tons ) among other goods with a drop of 40% compared to the same period last year, specified the same source.
---
---