Algeria imports from France more than 15,000 tons of milk powder in one month
05 September 2017 / News / 1267 / Emerging Africa
---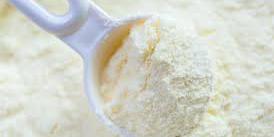 Algerian imports of French dairy powder made a real jump during the month of June.
 According to the figures unveiled at the end of August by France Agrimer, Algeria imported a total of 15 577 tonnes of milk powder. Imports of skimmed-milk powder reached 7 070 tonnes in June, an increase of 463,3% compared to June 2016, while bulk imports amounted to 7 063 tonnes, up 465.9% compared to last June.
Besides milk powder, Algeria also imported 1973 tons of milk-based drinks and other derivatives, as well as 77 tons of  caseinates.
---
---