Algeria:Gas;Sonatrach, ENI renew 3 partnership agreements untill year 2049
12 July 2020 / News / 495 / Emerging Africa
---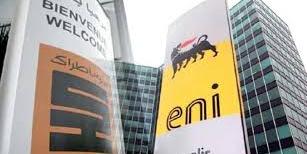 ALGIERS- Algerian national hydrocarbon company SONATRACH and its historic partner Italy's ENI have concluded three agreements renewing, untill the year 2049, their partnership in the field of gas, the company said in a statement.
The contracts will allow the marketing of Algerian natural gas by Eni to the Italian market.
The renewed gas contracts between the company "Sonatrach" and the "Italian" one Eni "include the following fields: Arhud 2 field and Saif Fatima 2 field in addition to the Zamla field.
Sonatrach, also, signed a memorandum of understanding with the Italian company "Eni" regarding joint investment and hydrocarbon exploration in Algeria.
Earlier, SONATRACH and ENI have signed a gas agreement relating to the association contract for the marketing of dry gas from the Zemoul El Kbar (Ouargla) perimeter, until the year 2042.
---
---