Algeria: Fish prices declined in the market, due to overexploitation of fishery resources
29 August 2017 / News / 929 / Emerging Africa
---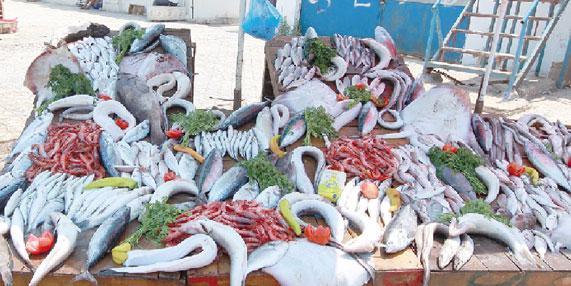 Fish prices sharply fell during July and August, to the detriment of fisheries resources of the Algerian coastal waters, said the chairman of the National Committee of Fishermen, Hocine Bellout, in an interview with the APS.
For example, the manager said that the price of sardines has dropped compared to last spring's prices of 700 to DA 800 per kilogram, reaching prices around DA 200 currently, through various coastal fishmongers
This downward trend in prices for more than two months is observed for different fish species sold on the market.
Bellout explained that this decline in fish prices for the benefit of the consumer stems, however, from a lack of compliance with the standards and laws in force on the part of the fishermen, owing to a lack of control by the fishers of concerned Services.
According to him, the prices of the fish sold have decreased because of their small sizes, sometimes reaching only 5 cm per piece, with fishermen falling back on young specimens due to the general degradation of fish in coastal waters.
The fish are dwindling in the Mediterranean due to intensive and unconscious fishing, water pollution, and migratory flows to other seas, he said.
Fishermen, for their part, braved several bans in their activity, Bellout said, citing non-compliance with periods of biological rest, the resurgence of dynamite fishing, fishing using prohibited nets and non- compliance with market sizes.
---
---