Algeria : Extension of OPEC-non OPEC agreement, Discussions postponed to November
24 September 2017 / News / 603 / Emerging Africa
---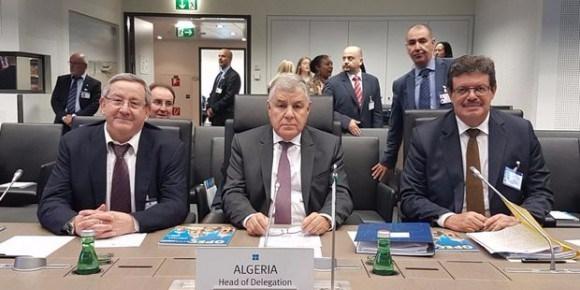 Discussions about the extension, beyond March 2018, of the agreement between the organization of the Petroleum Exporting Countries (OPEC) and its partners on oil production reduction has been postponed to next November, Minister of Energy Mustapha Guitouni said Friday in Vienna.
"Things are going well since the quotas were respected by the participating countries at a rate of 116%. So there was no discussion of the extension of the agreement beyond March 2018. This issue was left to the meeting to be
next November, "Guitouni said at the end of the 5th meeting of the Joint Ministerial Committee to monitor the agreement of OPEC and non-OPEC countries (JMMC).
According to the minister, the proposals to be considered will be examined next November following the evolution of the oil market.
"Everything depends on the market fluctuations, we can not anticipate now, but in November, decisions will be made," he said.
Mr. Guitouni reiterated Algeria's commitment to respect the quota set in the agreement, but also to "bring the views of producer countries closer when there are differences in finding solutions".
The next JMMC meeting will be held in Vienna on 29 November, the day before the 173rd Ordinary Meeting of OPEC Ministers.
At its 5th meeting in the Austrian capital, the committee expressed its "satisfaction" at the compliance rate of 116%.
The JMMC is responsible for ensuring that these objectives are achieved through the implementation of voluntary adjustments in oil production in OPEC and non-OPEC countries.
---
---