Algeria-Egypt: Strengthening of economic ties discussed in Algiers
11 July 2017 / News / 944 / Emerging Africa
---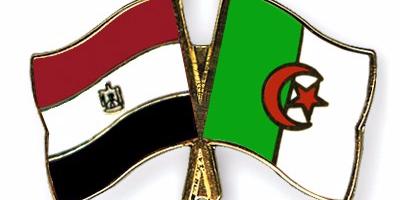 Minister of Industry and Mines, Mahdjoub Bedda, has received on Thursday in Algiers, the Egyptian ambassador to Algeria, Omar Ali Mohammad Ibrahim Abou Eich, with whom he talked about the strengthening of bilateral cooperation in the various fields, especially economic ones, said the Ministry in a statement.
At this meeting, Mr Bedda has presented "the main thrusts of the government's action plan in its economic aspect and the importance given to SMEs, investment and improving the business climate in compliance with the rule 49/51% governing foreign investment in Algeria ", reaffirming" Algeria's commitment to strengthening partnership with Egypt in various fields ", the statement said.
Opportunities for partnerships between both countries have also been mentioned in the discussions between both sides, given the potential for cooperation between the two countries, the source added, pointing out that "several areas could be such as the mechanical industry, ICT, agriculture and agro-industry ".
For his part, Abu Eich has underlined "his country's desire to diversify economic relations with Algeria", saying that Algeria remains "a leading partner" for his country.
He added that Algerian-Egyptian relations are experiencing a "significant and positive" evolution. In this sense, the ambassador wished to strengthen bilateral relations "based on the premise that partnerships were the basis of economic relations", inviting investors of his country "to make Algeria benefit from their experience".
---
---