Algeria:Draft decree establishing Industrial Agriculture Development Office in South endorsed
Algeria:Draft decree establishing Industrial Agriculture Development Office in South endorsed
30 August 2020 / News / 130 / ABI 1
---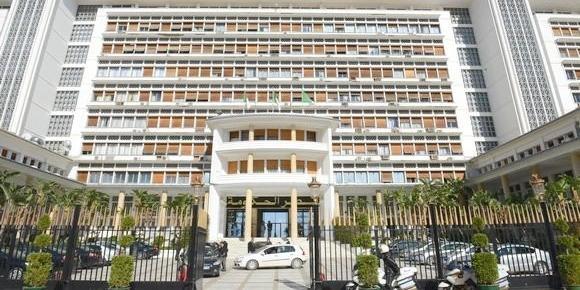 ALGIERS- The Government has endorsed a draft executive decree establishing the Office for the Development of Industrial Agriculture in the South and Far South of the country, said the e Prime Minister's Office in a statement.
This draft executive decree was endorsed Wednesday at a government meeting held by video-conference, chaired by Prime Minister Abdelaziz Djerad, and devoted to the sectors of finance, agriculture and rural development, trade, and water resources, the same source added.
The text is "an instrument for the implementation of the national policy for the promotion and development of strategic industrial agriculture in the South and extreme South of the country," the source said.
As such, the draft decree "ensures the promotion of agricultural and agro-industrial investments and accompanies project holders in the different phases of the investment realization."
The government also heard a presentation by the Minister of Agriculture and Rural Development on the program for the development of strategic agricultural sectors in the South and in the extreme South of the country (including oil-seeds, corn, sugar products).
The communication presented by the Minister of Agriculture focused on the implementation of a priority programme for the development of strategic agricultural commodity chains in the South of the country: the cultivation of corn, sugar beet and oil-seed crops.
The land immediately available to be made available to investors for the launch of structuring projects is 100,000 ha including 50,000 ha in Adrar, 30,000 ha in Ghardaïa and 20,000 ha in Ouargla, according to the press release.
"Priority will be given to crops that have a major impact on import substitution and therefore on the reduction of our foreign exchange expenditures," the same source concluded.
APS
---
---