Algeria-Croatia: Boosting cooperation in transport field discussed
26 October 2020 / News / 280 / Emerging Africa
---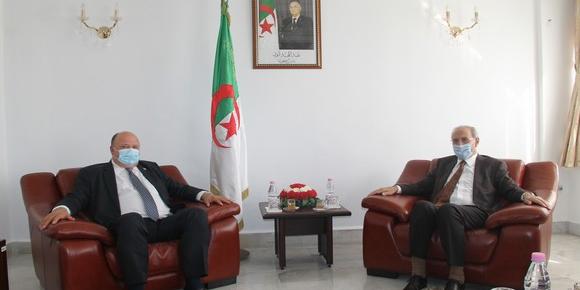 The ways of strengthening and promoting relations between Algeria and Croatia, particularly in the field of transport, were, on Monday, at the center of the meeting granted by the Minister of Transport, Lazhar Hani to the Croatian Ambassador in Algiers, Ilija Zelalic, said a statement from the ministry.
During this meeting, which took place at the headquarters of the ministry, Mr. Hani recalled the solid and qualitative relations established between Algeria and Croatia, expressing Algeria's willingness to take advantage of Croatian expertise in the field of the shipbuilding, commercial and recreational ports and human resource training.
The minister called on Croatian companies and businesses to participate in the various international calls for tenders launched by Algeria in the transport sector, the same source pointed out.
For his part, the Croatian Ambassador welcomed the level of bilateral relations, stressing his country's willingness to promote the level of partnership with Algeria in various fields, particularly in the field of maritime transport and the exploitation of ports where Croatia has a great expertise and to train the human resource as well as the maritime staffs via modern techniques corresponding to international standards.
APS
---
---