Algeria, China sign two cooperation agreements in Beijing
24 September 2017 / News / 633 / Emerging Africa
---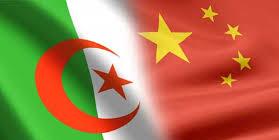 Minister of Agriculture, Rural Development and Fishing Abdelkader Bouazghi and his Chinese counterpart, Han Changfu, signed in Beijing two cooperation agreements in protection of plants and animal health, the ministry said Friday in a statement.
The first agreement aims at strengthening bilateral cooperation in the field of plant protection and quarantine, preventing the spread of pests in the two countries, protecting agricultural production and plant resources and promoting diversification
of bilateral trade.
Under this agreement, both parties shall take the necessary measures to prevent the transmission of harmful organisms from one country to another by trade, transit of plants, plant products and other regulated articles, added the same source.
The second agreement calls for Algeria and China to set up cooperation mechanisms in the field of animal disease control in order to protect their territories from the spread of transboundary diseases.
These agreements were signed after a meeting between the two ministers held Thursday at the headquarters of the Chinese Ministry of Agriculture, the statement pointed out.
Mr. Bouazghi has been working since Wednesday on a working visit to China, accompanied by a strong delegation of economic operators.
---
---