algeria : 8th session of Algerian-Russian Joint Committee scheduled for Monday
19 September 2017 / News / 609 / Emerging Africa
---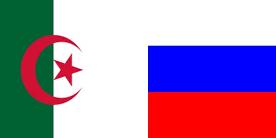 The 8th session of the Algerian-Russian Joint Commission will be held from 18 to 20 September 2017 in Algiers, under the co-presidency of the Algerian Finance Minister Abderrahmane Raouia and the Russian Energy Minister Alexander Novak, said the

Foreign Affairs Ministry in a statement.
On the sidelines of this session, a business forum will be held bringing together officials
of companies from both countries, the same source added.
During the work of this committee, the Algerian and Russian experts will take stock of the ongoing negotiations on several draft bilateral agreements in the fields of combating transnational and organized crime, agriculture, health,
vocational training, culture, justice, water resources and trade, "the source said.
The objective of this forum is to "finalize direct partnership agreements that will be signed at another high-level meeting, expected in the coming weeks", concluded the same source.
---
---