Institutional twinning projecAlgeria , t between Algeria and EU to permanently benefit Algerian economy
Institutional twinning projecAlgeria , t between Algeria and EU to permanently benefit Algerian economy
14 September 2017 / News / 1139 / Emerging Africa
---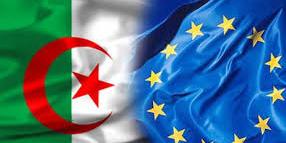 The institutional twinning project between Algeria and the European Union (EU) will bring lasting benefits to the national economy and industry, as well as the whole Algerian society, said Tuesday in Blida, the president 

of this project, Françoise Ror.
In a speech at a seminar devoted to the launching of an Agroalimentary Competitiveness Cluster in the Mitidja, hosted by the Saâd Dahleb University in Blida, Ms Ror argued that this twinning project signed between Algerian companies and their European counterparts (France, Spain and Finland), notably concerning the creation of competitiveness clusters, will bring an important profit for the Algerian economy.
Adding that European experts will share their experience with their Algerian counterparts, with a view to creating these clusters, which will form the basis for various commercial and technological partnerships, among others, with other French, Spanish and Finnish clusters and groups.
In addition to the diversification of the Algerian economy, this twinning project, financed by the EU and included under the industrial innovation support strategy, will contribute to the matching of skills and the emergence of a quality product with international standards.
For his part, Kamel Moula, President of the Club of Entrepreneurs and Industrialists of Mitidja, stressed the great interest of this project for the future of the region in particular and Algeria in general.
Mitidja is a multi-activity field with invaluable potential, especially in agriculture and agri-food enterprises, which is a highly encouraging business climate for innovation, he added.
---
---