algeria : Longest tunnel in N Africa to be constructed in Algeria, linking three provinces
algeria : Longest tunnel in N Africa to be constructed in Algeria, linking three provinces
01 November 2017 / News / 1328 / Emerging Africa
---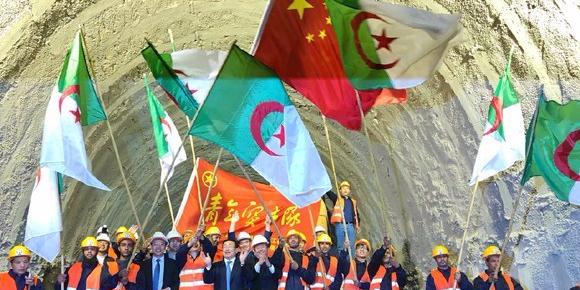 The China Railway Construction Corporation Limited finished cutting through the Gantas railway tunnel in Algeria, a major project in the country's railway network, after six years of construction work.
The tunnel is located 100 kilometers west of Algiers, capital of Algeria, and composed of two separate tubes at 7,346 meters long in one lane and 7,335 meters long in the other, each for just one track. A total length of 14.68 kilometers, it is the longest tunnel in North Africa.
Geological challenges posed by the expansive rocky terrain had to be overcome during the construction of the railway tunnel, according to the CRCC.
In a ceremony to mark the breakthrough, officials said the new railway would greatly improve transportation for people and goods once completed, cutting the travel time between Algiers and Oran from four hours to two hours.
Wang Wenzhong, the vice president of the CRCC, said the tunnel would be a pivotal point for railways in northern Algeria and boost economic growth along the line.
The CRCC said that construction of the project created more than 4,100 jobs for local people.
---
---