AL-HAJJAR COMPLEX: MINISTER OF INDUSTRY AND MINING MEETS OFFICIALS AND CIVIL SOCIETY BODIES
AL-HAJJAR COMPLEX: MINISTER OF INDUSTRY AND MINING MEETS OFFICIALS AND CIVIL SOCIETY BODIES
18 July 2017 / News / 1331 / Emerging Africa
---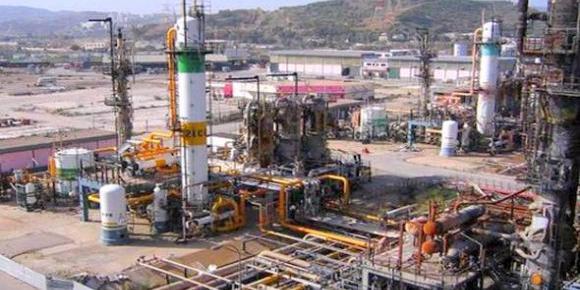 Minister of Industry and Mining, Mahdjoub Beda met, Saturday, officials of the Emetal and Cedar complexes, as well as officials and the social partners of the iron and steel complex in the province of Annaba, a ministry statement said Sunday.
In this regard, Mr. Bada received explanations on the management and supply methods of primary resources, financial and technical difficulties as well as the social climate within Al-Hajjar complex.The source explained that this meeting was devoted to study the status of this compound, "which was seen in the past imbalances resulted in affecting production and cost."
The minister added that the aim of the meeting was to evaluate the situation of the complex. He took this opportunity to "urge the various parties to work in close cooperation in a calm framework …".
The same official has also stressed the involvement of the civil society in order to find "appropriate solutions".
---
---